Why My Cat Prefers Cartons Instead of the Cat Tree?
Have you ever found that your cat prefers to stay in the cartons instead of the cat tree you bought? You bought your cat a lovely fluffy cat tree, but he/she did not like it at all. I have been in this situation before. After lots of try and changes, now my cat loves his cat tree and spends a lot of time on the cat tree every day. Here I would like to share my experience and advice. If you have the same situation, I hope this passage will help you.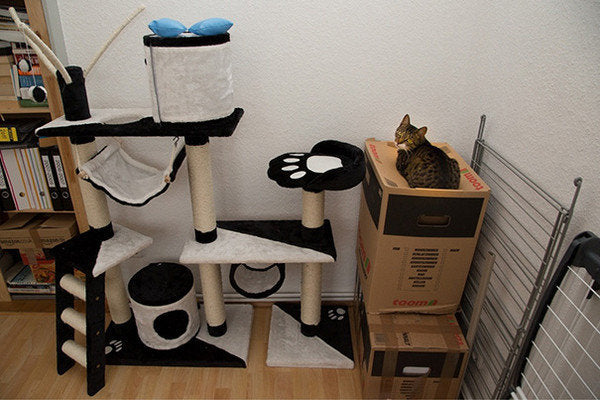 #Why Cats Love Cartons?#
Curiosity
There is a saying that curiosity killed the cat, and this may let you understand that curiosity really counts a lot in cats' life. Cats are curious animals, so they always want to worm their way into cartons to find out what's inside and what happened there. Actually, they are not only curious about cartons but everything that is crowed and closed.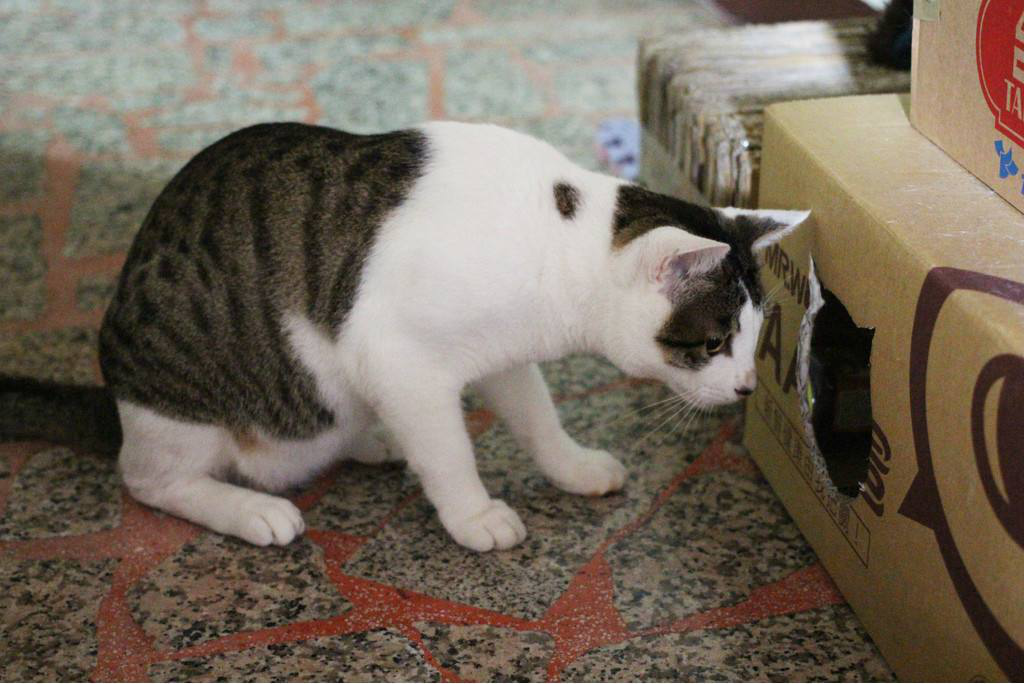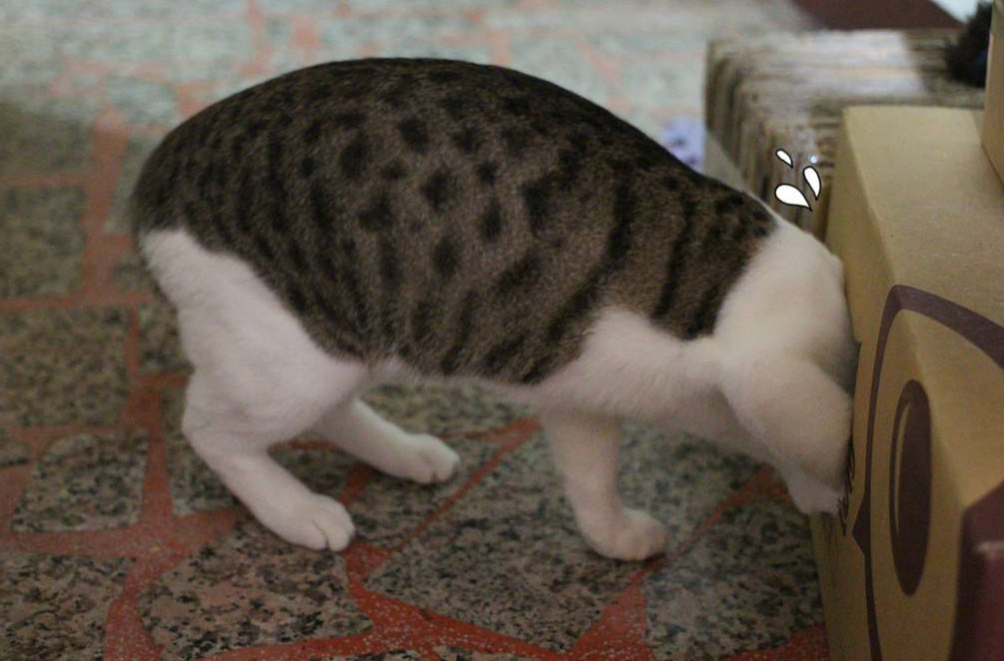 Sense of Safety
Closed narrow space gives cats a sense of safety, which makes them feel safe, fun, and comfy. In this sense, a box often represents a safe zone, a good place without anxiety, hostility, and unwanted attention. Especially when your cat is a new family member, the narrow space can reduce the stress caused by the new environment. If there happen to be a carton, then he/she would go, staying in the carton and observing everything in this new home.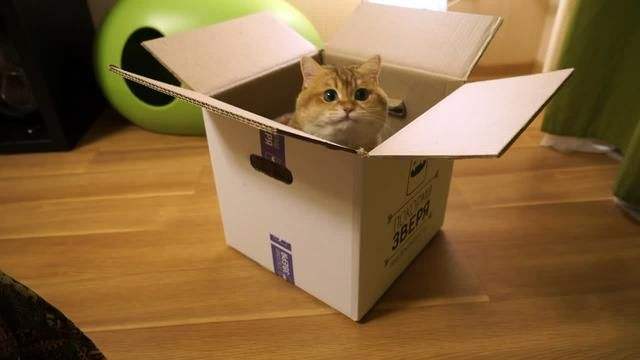 Be Warm
Corrugated cardboard is insulated, and the narrow space allows the cat to curl up, which helps them keep warm. Even though it seems uncomfortable to us, but cats are soft. They feel warm and comfortable in the boxes.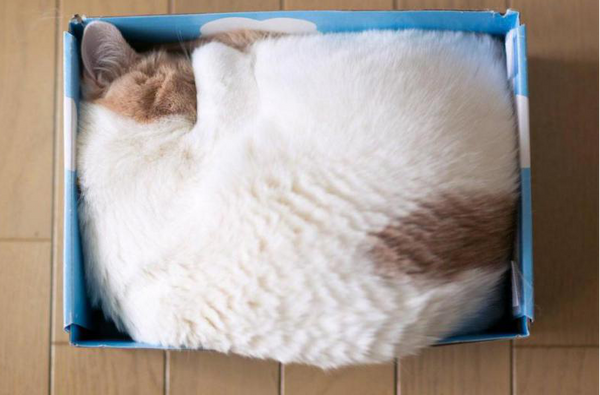 Instinct
It is also an inherited habit and instinct that cats like boxes. It seems that all the Felidae like boxes very much. If you give a tiger or a lion a box, I think they'd like to get into it, too.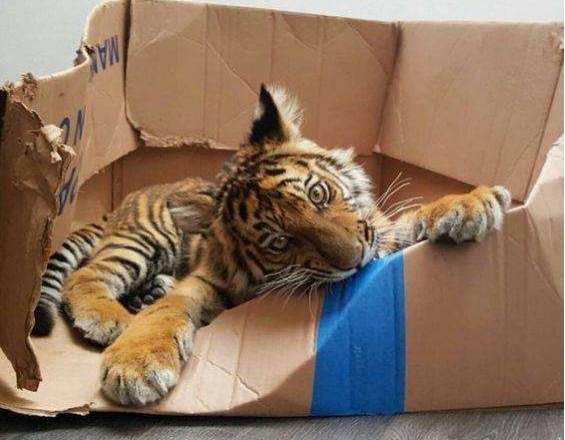 #How to Let Your Cat Fall in Love with the Cat Tree?#
I think cat trees are the products that we humans use it to show our love and improve cats' life. Manufacturers design cat trees based on cat preferences and needs. Cats should love them, of course. If your cat doesn't like the cat tree you bought for her/him, you might need to consider whether the location is wrong or whether the product isn't ideal. Now let's take a look at some of the tips to make your cat love that big gift.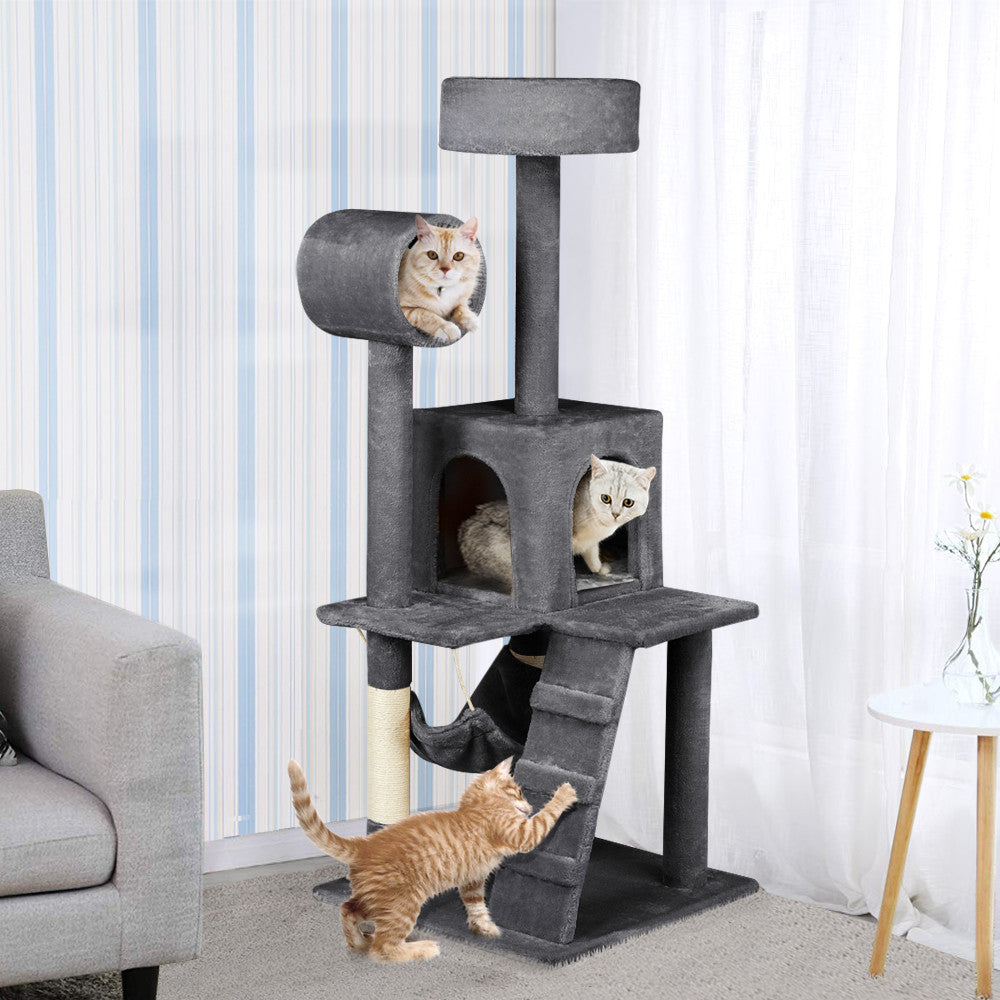 Material Safety
Are the materials of the cat tree you bought satisfactory? Safety is always a priority. Material safety is important both to cats and humans. The materials should be harmless, comfy, and durable. Notably, the cat tree should have no irritant substances and pungent odor for cats are sensitive to the smells. If the cat tree is not qualified, you won't like it, not to mention the cats.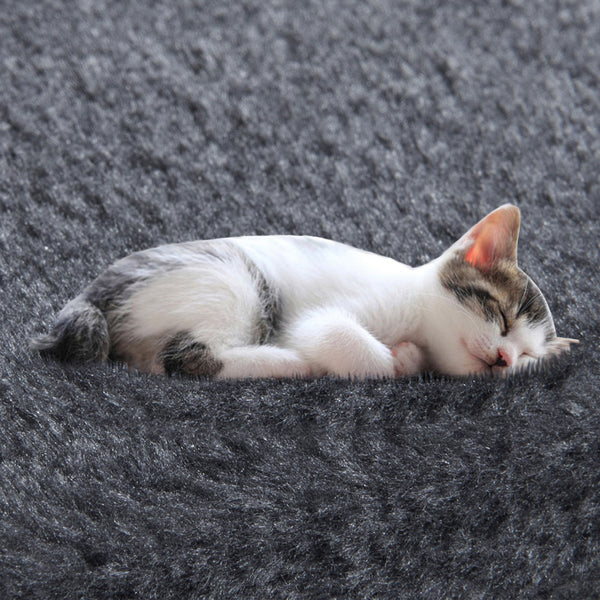 Cats generally like fluffy stuff. It is not difficult to find that various cat trees or cat towers on the market are covered by plush, which gives cats a soft and warm feeling. If your cats are outdoor enthusiasts and fond of climbing the tree, then a wooden cat tree will prevail.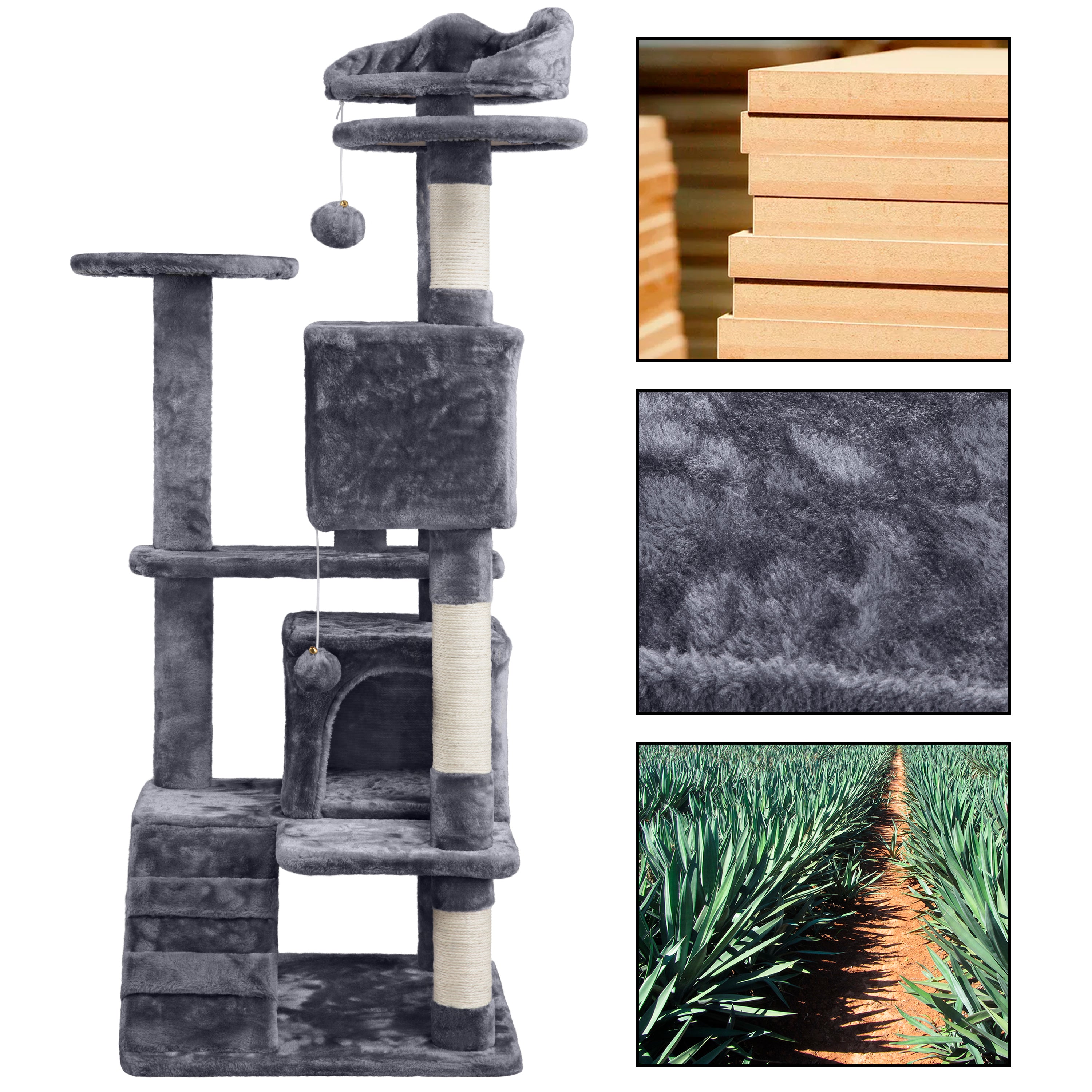 Multilevel Structure & Reasonable Layout
What is the purpose of buying a cat tree for your cat? Except for sleeping, it is mainly for entertainment, isn't it? That is my original intention that I hope my cat would have a good time on the cat tree, playing, lounging, and exercising. Therefore, the enjoyment of the cat tree is vital. Specifically speaking, the structure and layout should be reasonable, multifunctional, and multilevel. Cats like to jump up and down and keep challenging new things. A multilevel cat tree will do the job to meet cats' habits and hobbies.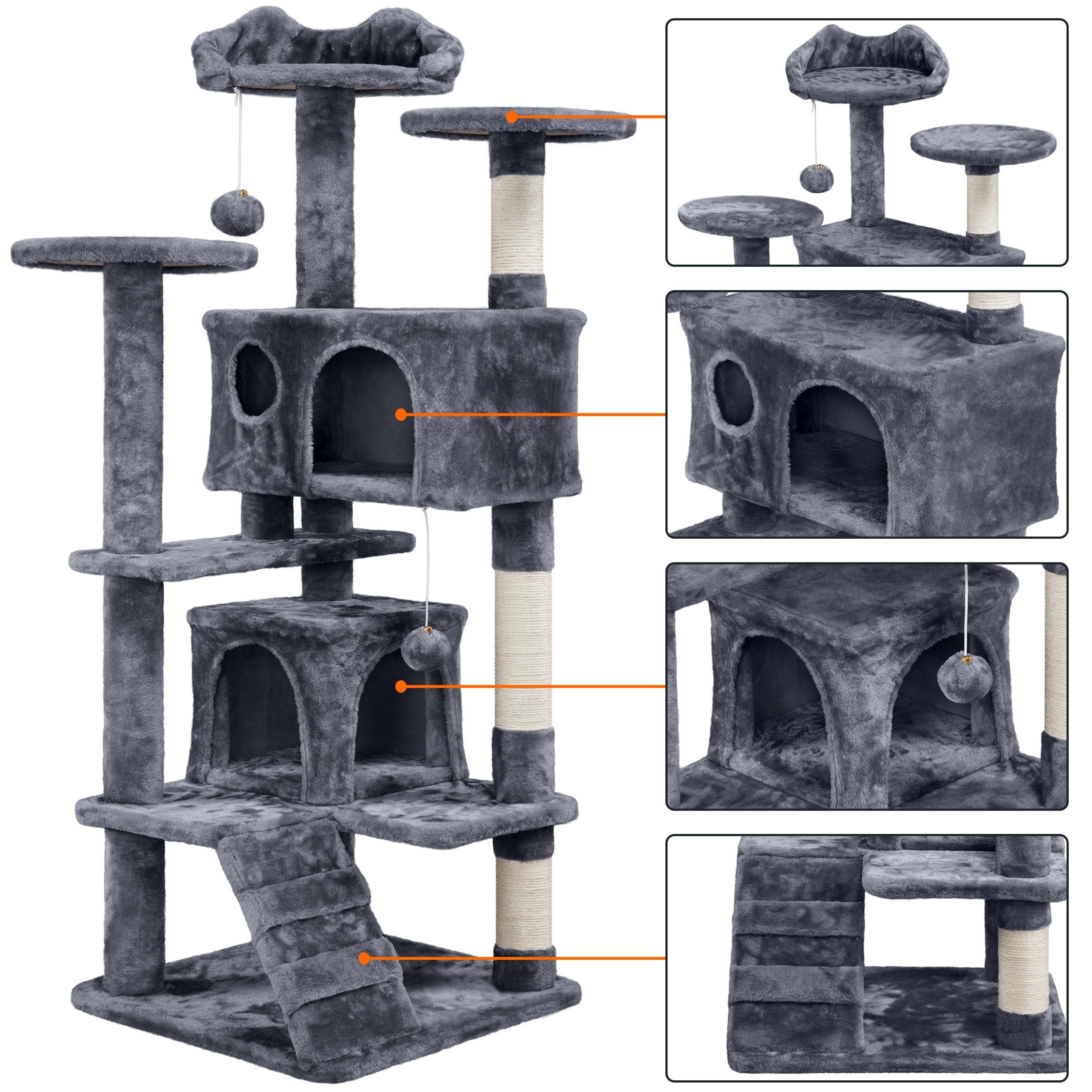 Generally, a full-equipped cat tree has a condo, top platform, cradle, scratching posts & boards, and interesting toys. There is one thing you need to consider before you buy, whether the space where you plan to locate the cat tree matches the size of the cat tree. The size and structure should be just-right for your house.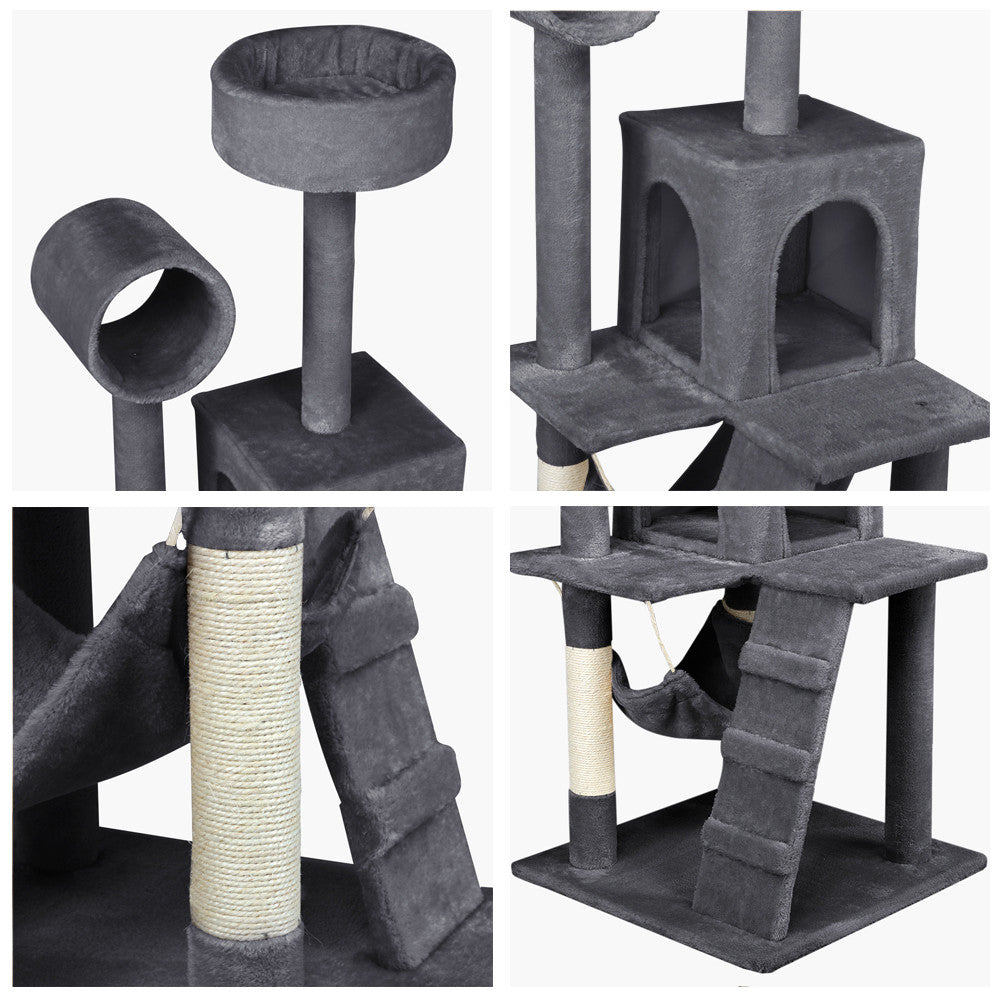 Placement of the Cat Tree
I mentioned before that the space should suitably accommodate the cat tree. Have you ever thought that your cat does not go up to the cat tree because you put it in a wrong place? Thus, it is important how to locate the cat tree correctly.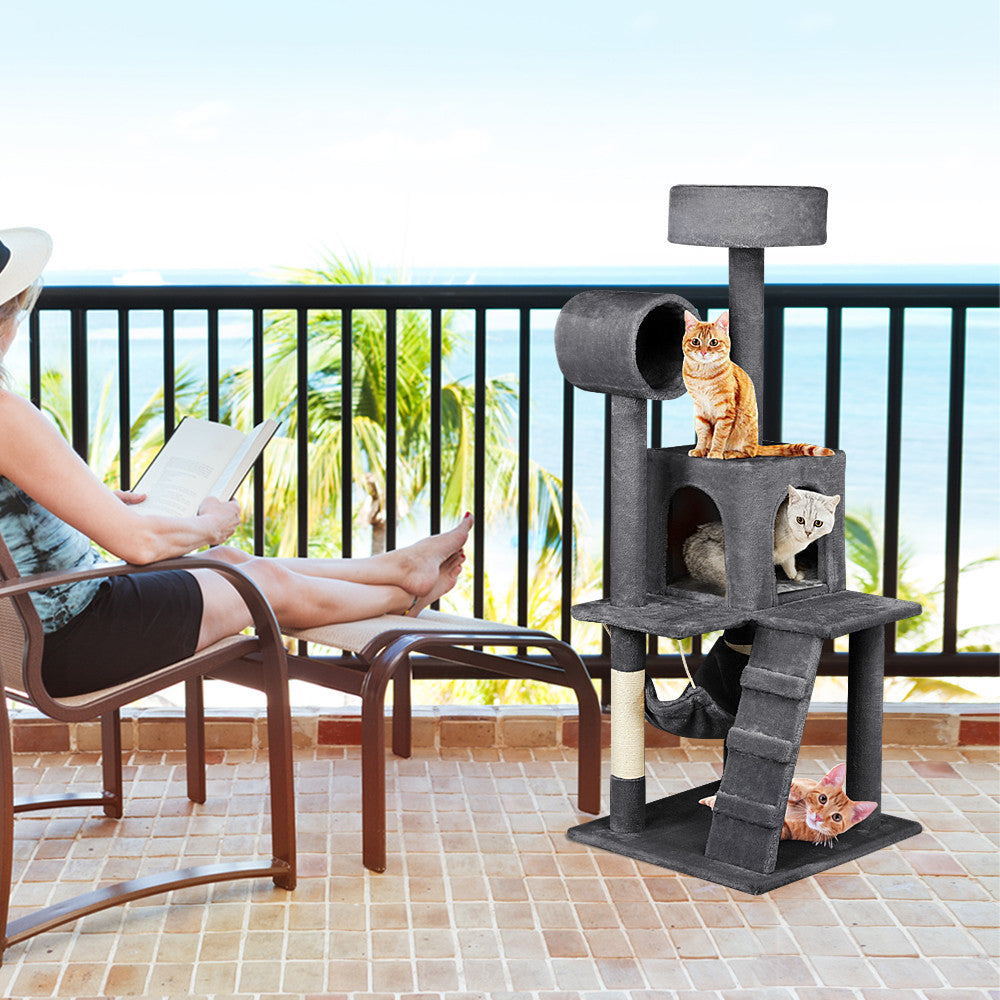 First, you need to choose an ample space where your cat usually stays and enjoys. If you put the cat tree at a place where she/he never goes, then the cat tree would be idle. Second, a place with attractive views will be better. A comfortable place with interesting scenery will attract your cat to the cat tree. It is like cat's way of entertainment that they sat on the sill and looked out of the window. Last, remember to secure the cat tree. Not only can the narrow space give cats a sense of safety, but also can stability do. The cat tree should be stable and safe enough to let your cat play, scratch, and jump.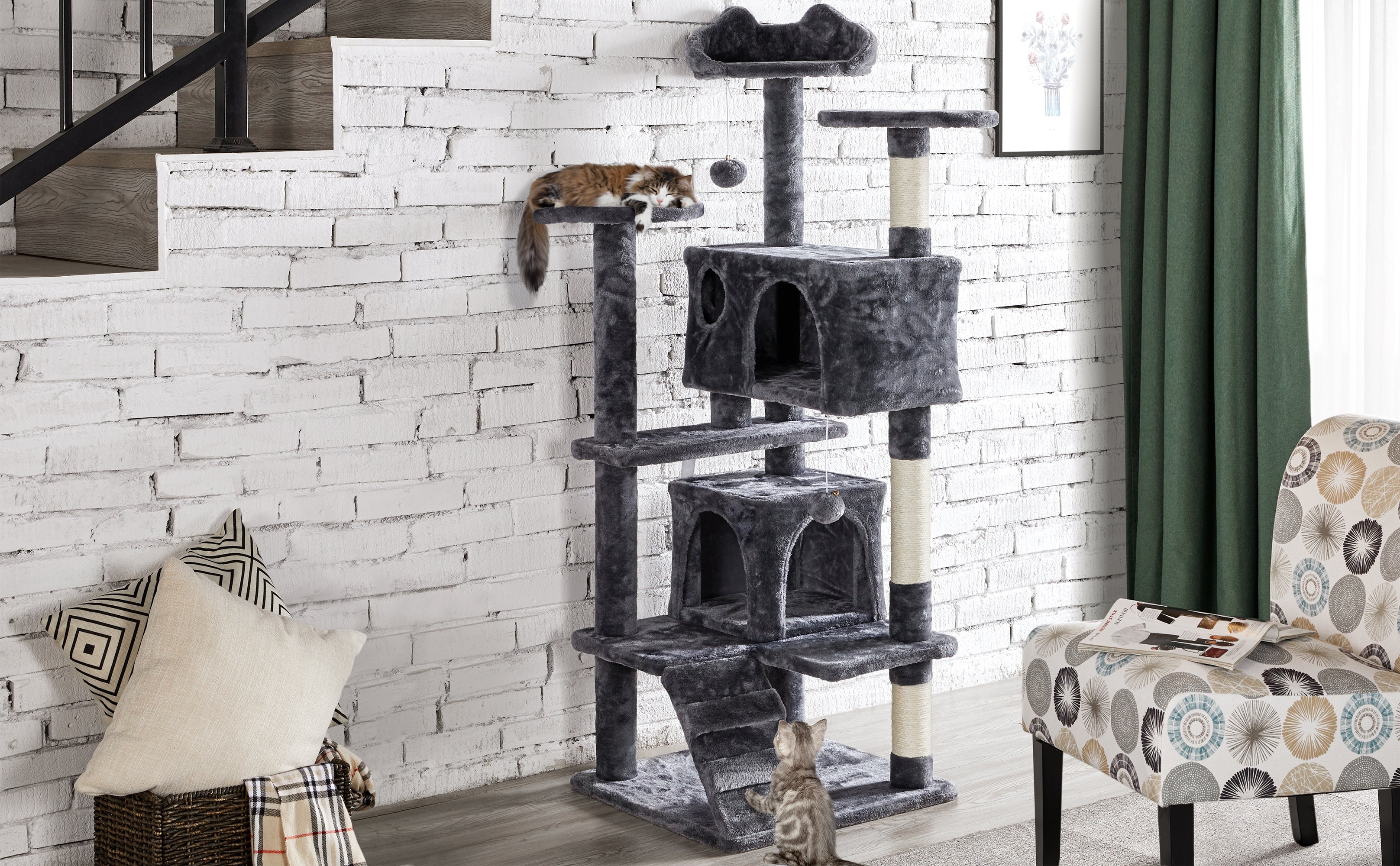 Generally, cat trees or cat towers have an anti-toppling strap so that you can anchor the cat tree to the wall or the corner. You can also reinforce it according to your needs. Just make sure the cat tree won't topple or wobble when the cat is jumping, playing, and scratching.
Cat's Favorite Toys
In the beginning, a new cat tree is strange to your cat, so you need to make them familiar with each other. Adding some of his/her favorite toys will be a good choice. Put some toys that your cat likes to play with, and constantly lure her/him to the cat tree. As long as her/him can play on the cat tree themselves, her/him will soon like this big toy. After a few days of getting used to the cat tree, the cats will go to play. But, if your cat is still resisting after you've tried everything, it's best to stop pushing and let it be.
Conclusion
The cat tree can not only satisfy your cat's enjoyment and rest but also protect your furniture from their claws, especially your sofa and bed. A good-looking cat tree is also a piece of tasteful furniture. Keep in mind that the selection of the cat tree shall be compatible with your cat's habits and hobbies. I hope the above would be helpful for you and your cat.